Exhibition Walk Though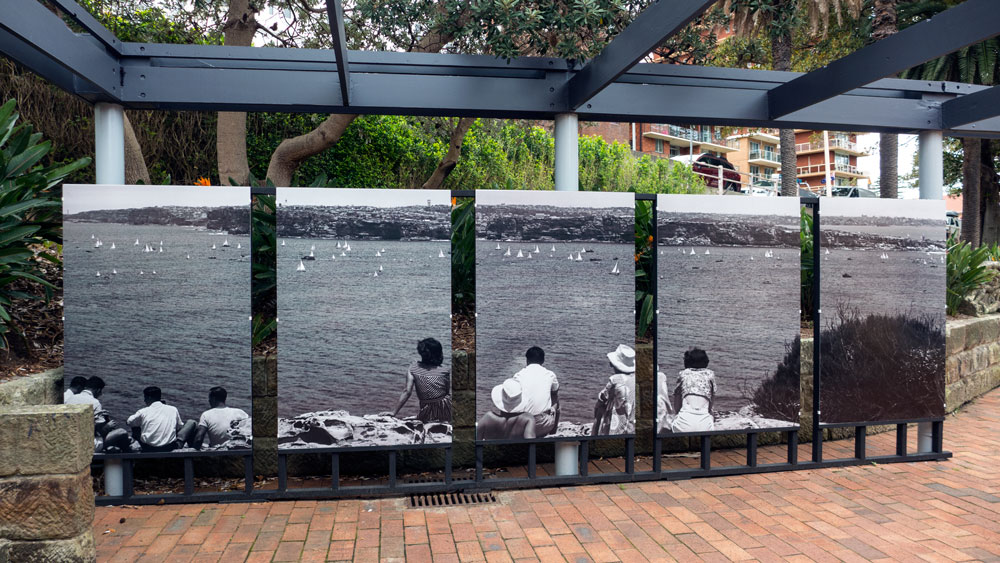 We visited the Manly Arts Gallery & Museum on the day of the opening.
The staff had completed the install of our exhibition - Frank Hurley, photographer & gardener. And it was looking great.
Outside the gallery you will be greeted with a five panel panorama (above); the panorama has been brilliantly put together by the gallery using two photographs taken of people watching the Sydney to Hobart Yacht Race. (above)
While the exhibition does not officially open till Friday 6th - the gallery had it opened for visitors today as they had closed off the rest of the gallery for the install of two other exhibitions. (They are a hard working crew)
Here's a few pics to preview the exhibition.
The first room (in black) has the introductory panels - with a wall of postcards and then 14 large Black & White photographs.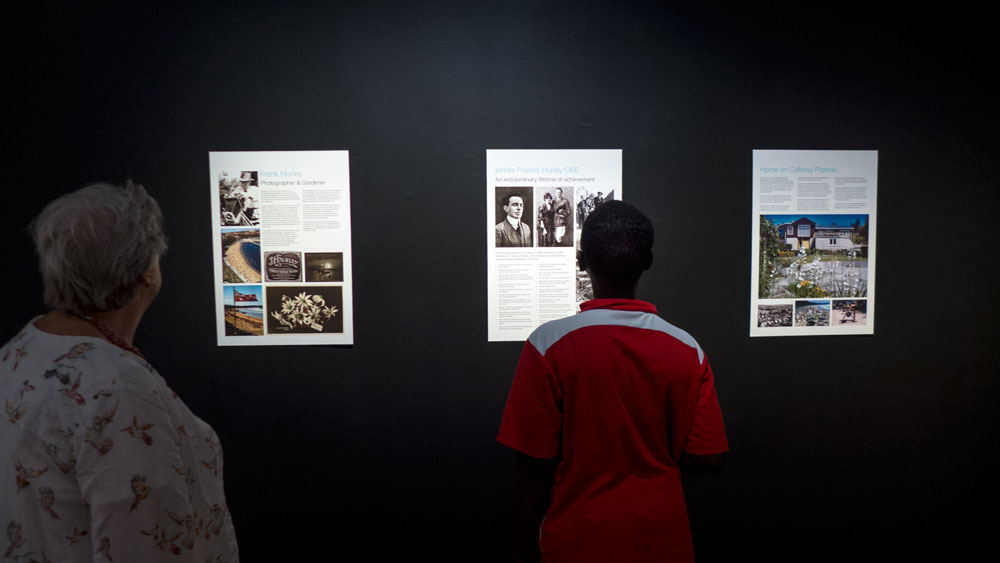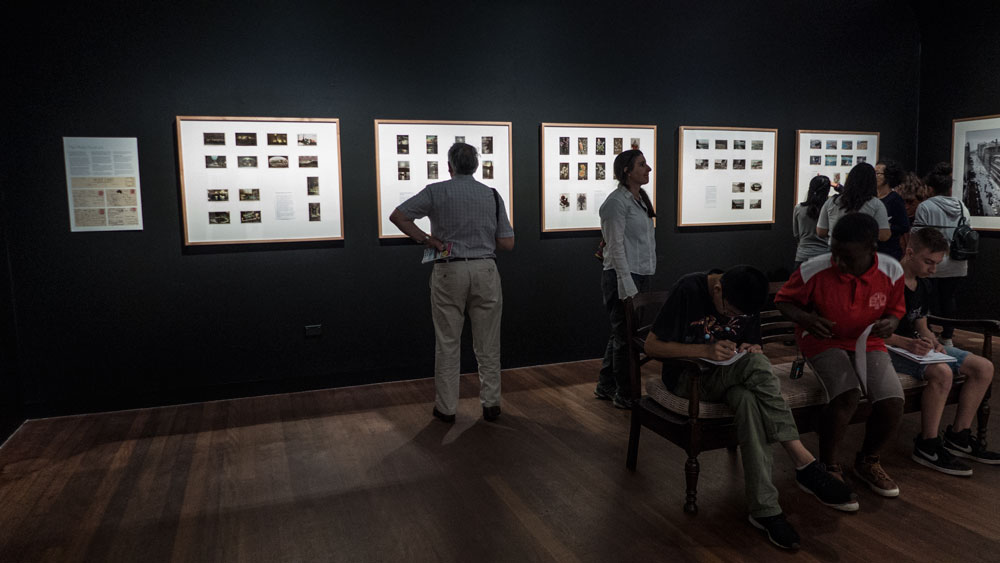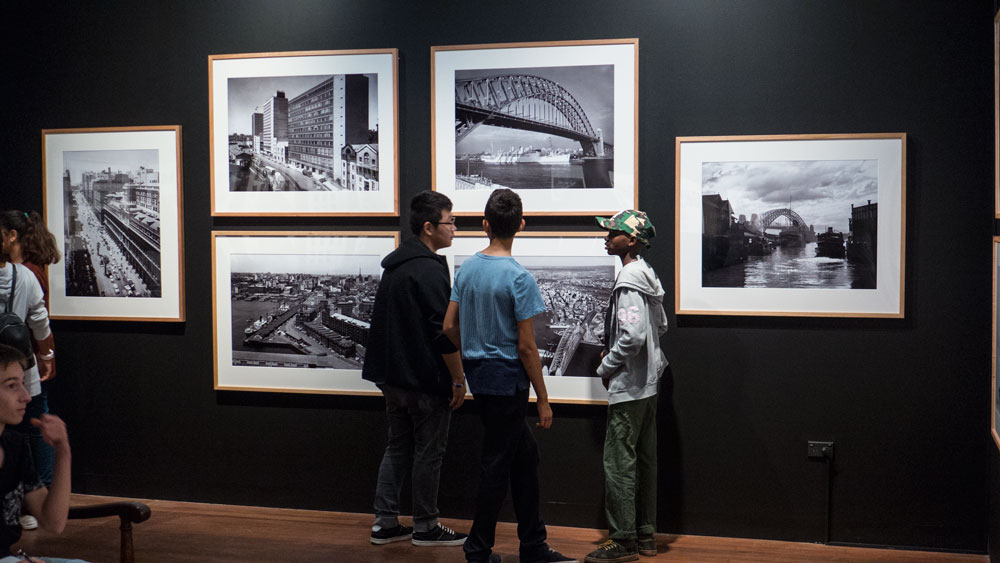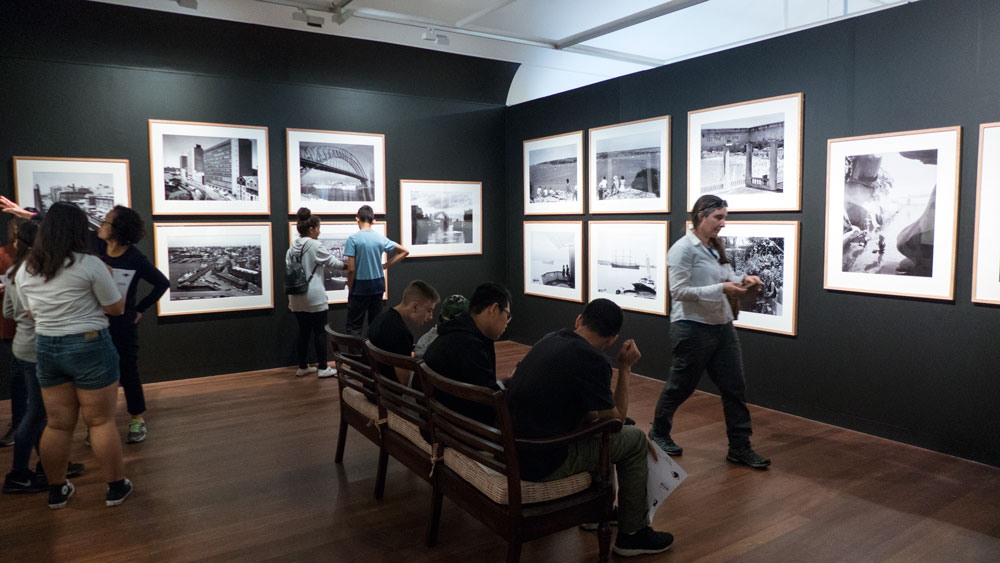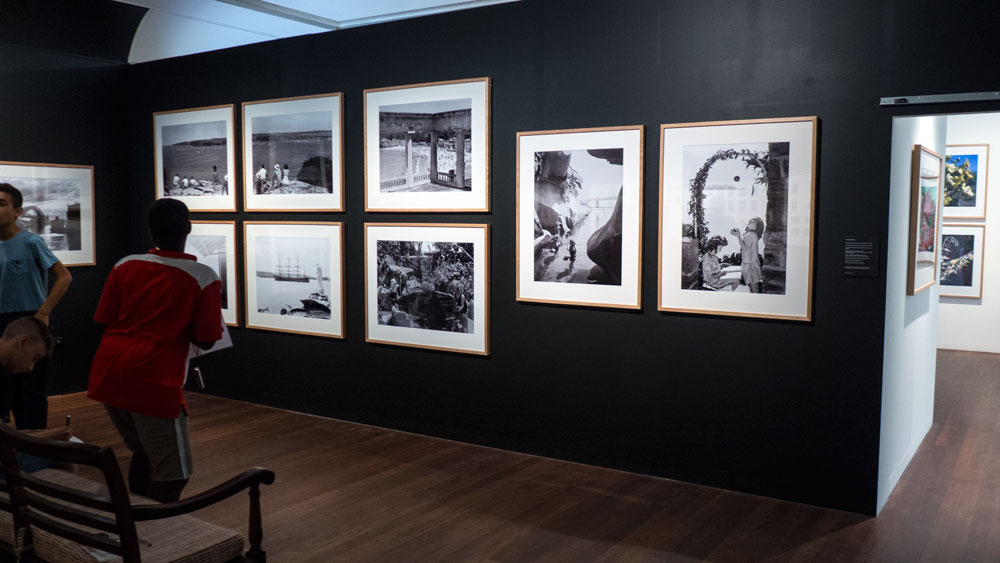 The second room has a wall of seven black & white photographs, and on the facing walls are ten colour photographs of native plants.
In the centre of the room are two cases. One has a sample of Frank Hurley's publications - while the second is a small dedication to Adelie Hurley, who was Australia's first woman newspaper photographer.
On the final wall are six panels that provide a brief overview of several aspects of Frank Hurley's life - at home, the family, as a gardener and as an author & publisher.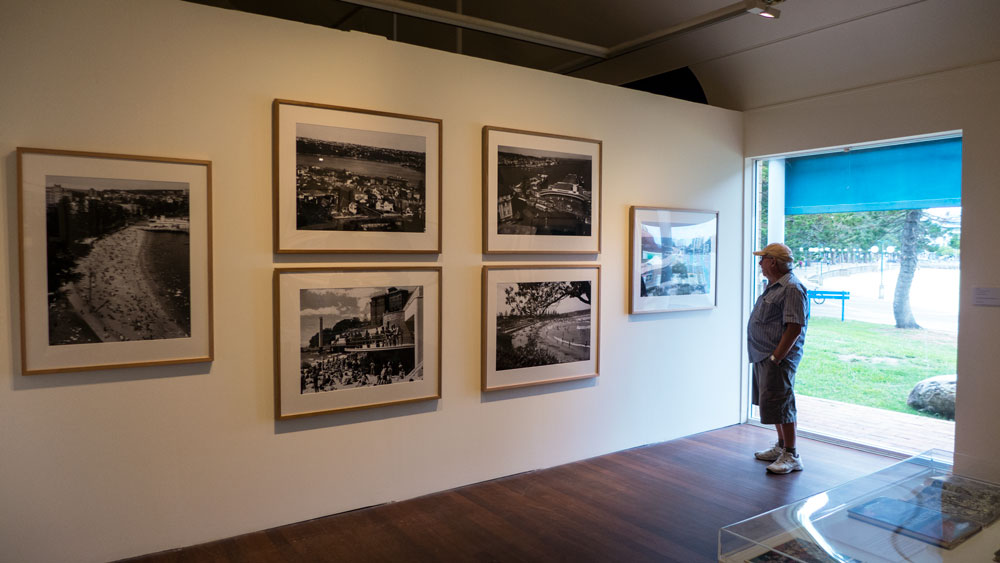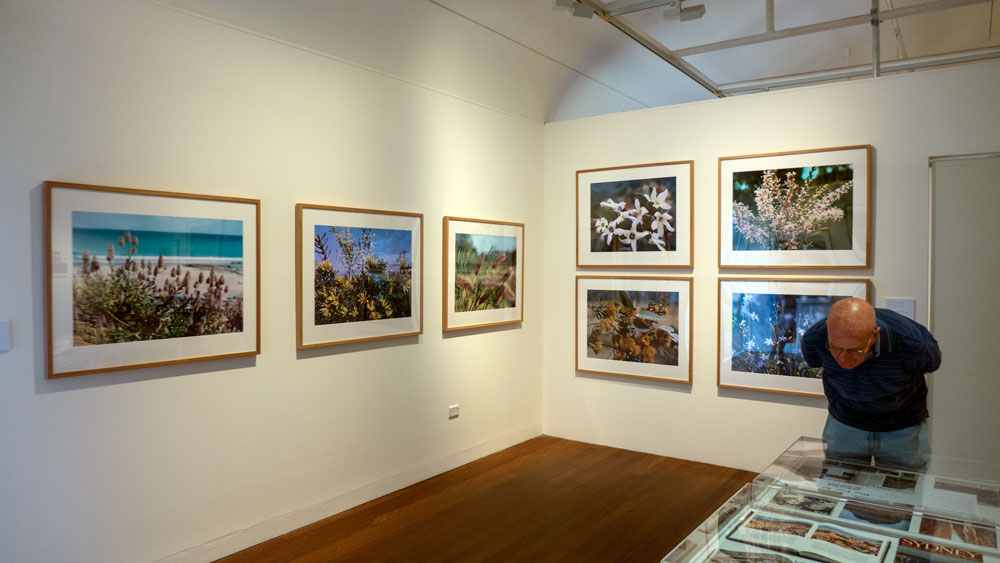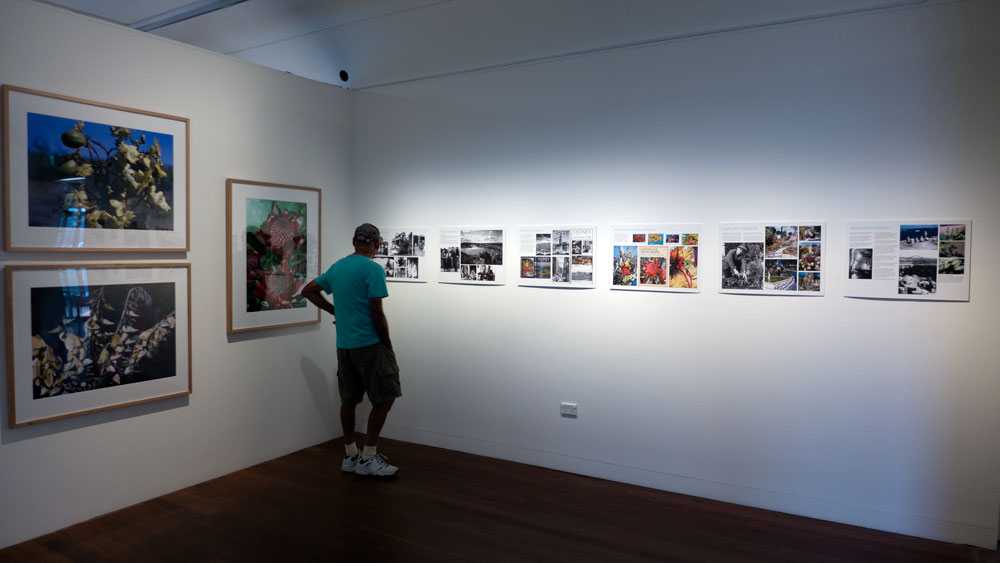 There is also another large photograph on the outside wall - being of the surf life saving club end of the main surf beach at Manly.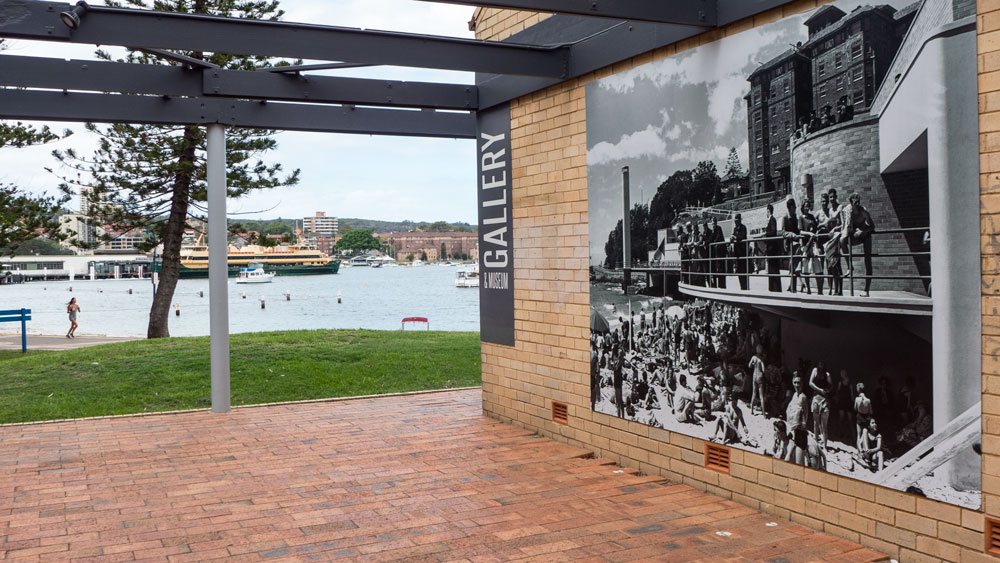 Katherine Roberts as curator at Manly is a joy to work with, and collectively the work by the gallery staff has been marvellous.
For more about this exhibition, including information on the background to the exhibition - click here and then use the link at the bottom of the page that opens.
-------------
and to finish - the view tonight as the moon was rising over Manly Beach.