Gold And Silver (Australasian Photo-Review #3 1953)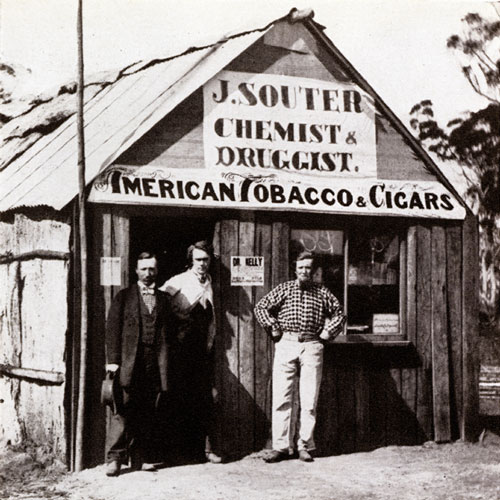 18444: The Souters were reported the first chemists in Gulgong, and, incidentally, their "shingle" is still to be seen in Cleveland Street, Sydney. They also appear to have had established the branch in Home Rule which is here depicted. The goldfields' chemist shops were used as consulting rooms by visiting doctors, and on the left we may have the Dr. O'Connor referred to in the left-hand notice (as for Dr. Kelly, see below). The assistants were not members of the Souter family.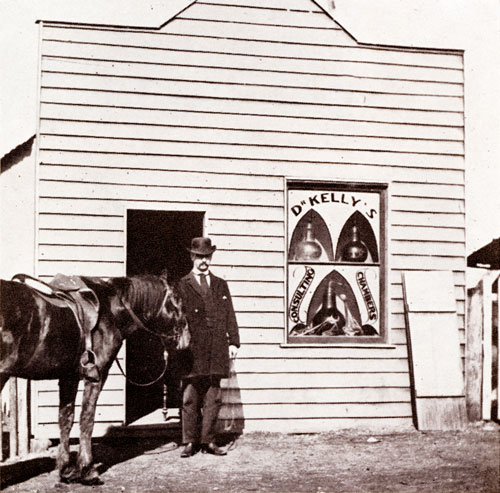 18037: Dr. Kefly seen outside his consulting rooms in Mayne Street, Gulgong, next door to Wood's "West End" Stores. Of especial interest is his window display, which comprises articulated hands and other bones and jars of coloured water adorned with astrological or similar emblems.
18787: Chemist Charley Bird had two stores, one in Gulgong and the other in Home Rule, as depicted here in a particularly fine technical shot. It effectively records the contents of his display window (trusses, cigars and sewing machines), the current supplement to the "Illustrated Sydney News," and the noticeboard for the town crier, "Matthew the Bellman". Charley, "the man with the big ear," is recorded as one of the town's personalities - "good company, clever amateur actor, and a champion at all kinds of card games."
---
18-, 18141, 18149, 18372: To select just four from scores of pictures of commercial establishments was a problem, but it is hoped that these four will convey something of the "frontier" atmosphere that was Gulgong's in the early 'seventies.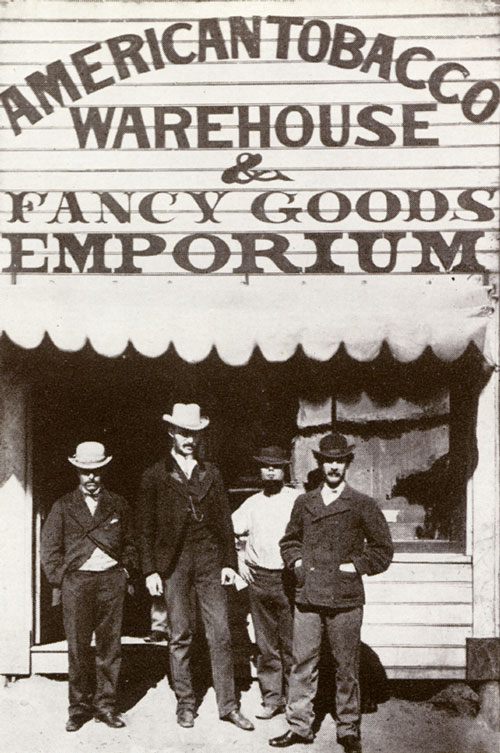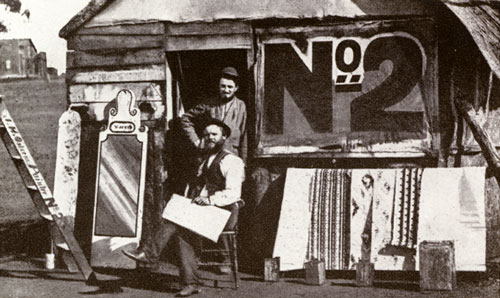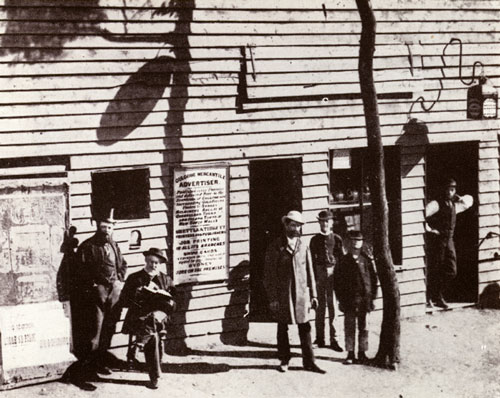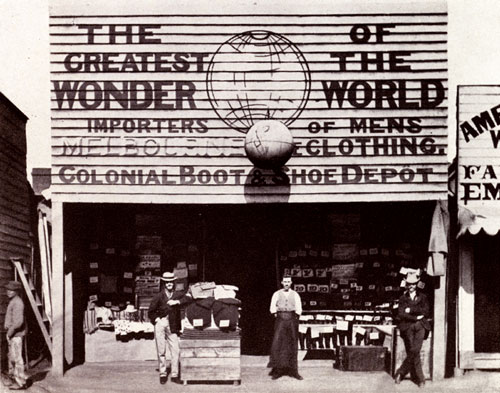 ---
18781, 18772, 18672, 18603: Several hundreds of very informative pictures show us the residents of the goldfields standing outside their homes. These four are all Hill End subjects selected as being somewhat more "pictorial" than the earlier Gulgong ones, which were still in the stringy-bark era. We are specially impressed by the brave showing of the pioneer women folk, despite the incredible (to us) shortcomings in the way of home conveniences, to say nothing of the climatic variations to be expected from life on an exposed ridge three thousand feet above sea level.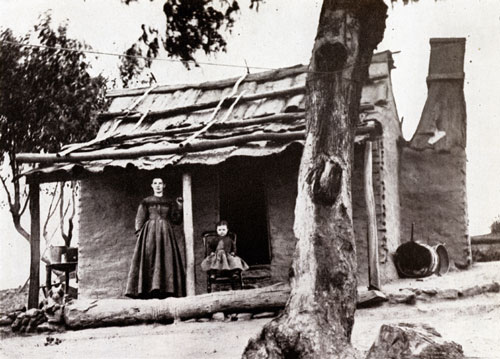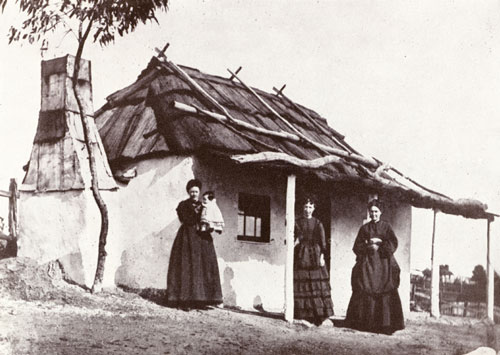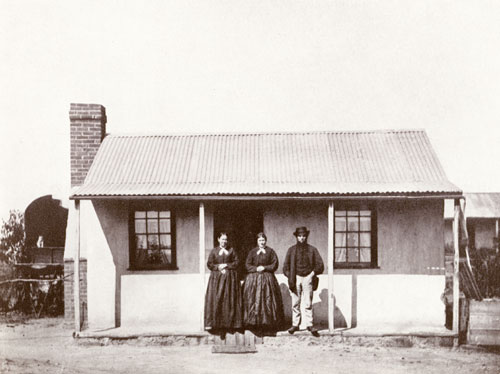 ---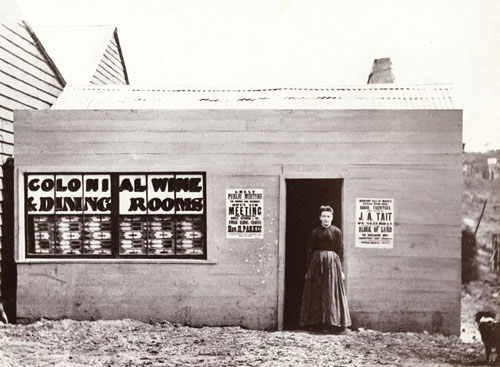 18630: This one was selected for two reasons; first, for the trim freshness of the premises, and, secondly, for its obvious authenticity. The left-hand poster refers to the visit to Hill End of the Hon. H. Parkes and of the address which he planned for 5 p.m. on September 2nd, 1872, in the Public School grounds.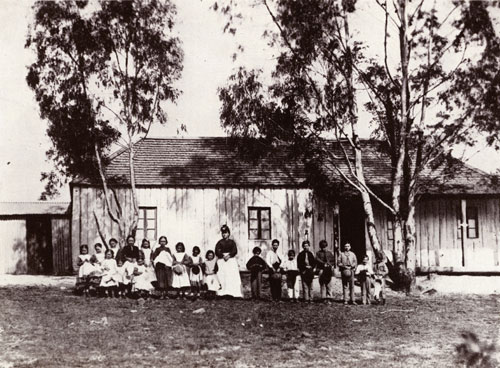 17758: This concluding reproduction tells its own story of Merlin's love of the great out-doors and of his intense artistic feeling.