Entrepreneur, Inventor
Woodbury in Indonesia
Garden of the East: photography in Indonesia 1850s-1940s
Gael Newton

---
Originally published in the NGA's Artonview 2014
---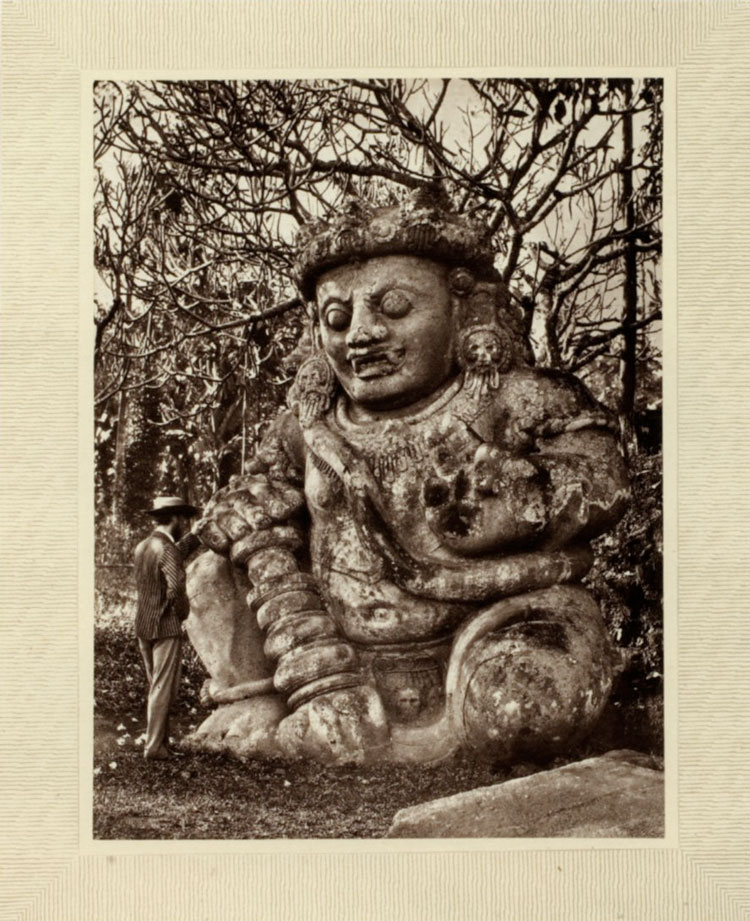 Walter B Woodbury,, Colossal at Slnga-sarie in Treasure spots of the world 1861
woodburytypes, letterpress 16.5 x 12.3 cm purchased 2000
The man in the photograph is likely Henry Woodbury.
In 1852, at the age of eighteen, Walter B Woodbury left behind his engineering apprenticeship in Manchester to try his luck halfway around the world in Australia's Victorian goldfields.
On arrival, he realised the easy pickings were gone and he took a variety of jobs, soon changing from a rather sheltered British 'new chum' into a seasoned colonial.
Not long after, in Melbourne, recalling his boyhood experiments with cameras, Woodbury invested his meagre remaining funds in a camera. This time, however, his impulsiveness paid off. Woodbury rapidly became expert in the new process of wet-plate photography on glass, and he went onto to make the earliest photographic panorama in Australia.
By 1854, Woodbury had a studio in Beechworth, and in 1855 he teamed up with young James Page from Kent. In 1857, finding there were too many competing studios in Victoria, the partners in Woodbury & Page set off for Java, their first stop on a planned business circuit of exotic ports.
In one of his first letters home from Java in 1857, Woodbury declared, " can't tell you how beautiful it is"; but, his photographs could, and he regularly dispatched prints home, some of which survive in his personal album.
A year later, on 15 June 1858, Woodbury triumphantly reported, 'we each of us 7 or 800 pound richer! He persuaded his brothers Henry and Albert to join him.
In 1863, Woodbury returned home, newly married to his beautiful Dutch-Indonesian wife, Marie Sophie. His fine home and studio in Jakarta remained as the headquarters of the firm until 1908 under various successors, including brothers Henry and then Albert from the 1860s to 1880s.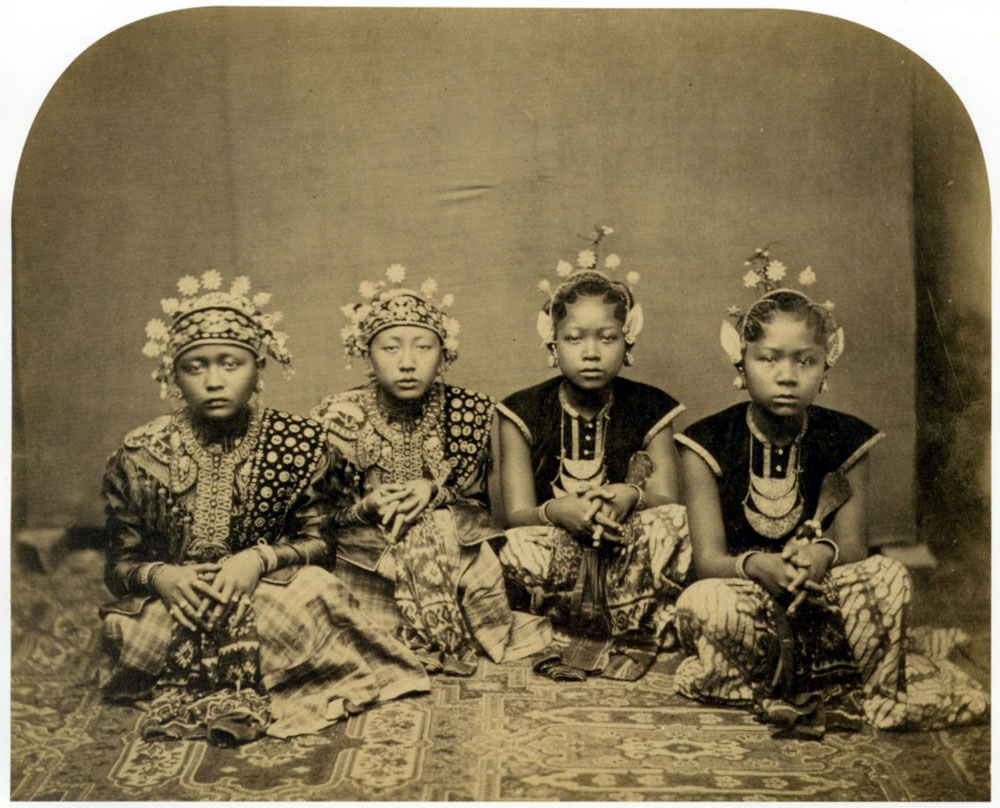 Walter B Woodbury, Serimpies, or dancing girls of the Sultano c 1858
albumen silver photograph 14.3x17.4 cm purchased 2006
Woodbury's career from the 1860s was chiefly as an inventor. His super fine-quality photomechanical process, the woodburytype, was patented in 1864 and showcased in his own 1875 deluxe travel book Treasure spots of the world.
Woodbury's various inventions and ventures were ultimately not lucrative, and he died in ill health aged fifty-one. Henry and Albert similarly returned home rich but did not hang onto their tropical fortunes.
In its decades of operation, Woodbury & Page, however, maintained the brand. The firm's distinctive rich-toned, detailed prints survive today as the major archive of Jakarta and nineteenth-century colonial Indonesia.
The work of the Woodbury brothers and their successors featured prominently in the National Gallery's exhibition Garden of the East: photography in Indonesia 1850s-l940s, which opened in February 2014.
Gael Newton was the Senior Curator, Photography at the National Gallery of Australia

---
---
more of Gael Newton's Essays and Articles