REPRODUCTION
Rosemary Laing & Matthys Gerber
Gael Newton

---
Originally published in the NGA's ArtOnView autumn 1996
---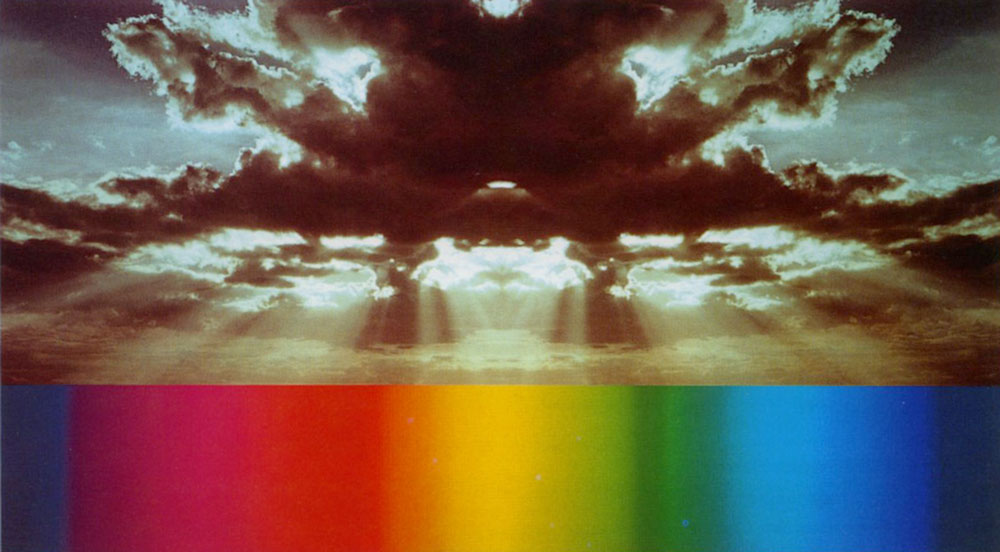 (above) Rosemary Laing born Australia 1959 Appearance 1992
direct positive colour transparency on film, perspex in lightbox; fluorescent lights, wood   112.0 x 200.0 cm (image);
172.0 x 260.0 cm (light box) KODAK (Australasia) PTY LTD Fund
---
Matthys Gerber and Rosemary Laing have produced works in the two quite different mediums of oil paint and computer-manipulated colour photography. Their exotically coloured images appropriate aspects of the exaggerated styles of kitsch popular culture. Gerber's seascape, for example, has a blatant rapport with luminous photorealist scenes spray-painted on panel vans, but also has an overtone of the biblical Deluge. Similarly, Laing's more sober sunset almost begs to be accompanied by a score from the finale of an epic movie.
Both artists employ titles with layers of associations. The two images might be classed as romantic landscapes, but neither work belongs in the naturalistic tradition of rendering nature. Their artifice is most evident in the way each image is a doubling of itself (like the Rorschach ink blot used in psychological testing). Gerber's symmetrical image is a double/double — Holy War II and Holy War III replicate and invert each other, as do the other works in this series, including the cut-out paper works in the current display.
Laing uses computer-imaging to double and refine the image in the manner in which artists traditionally make preparatory drawings, exploring the limits of   representation.   The   digital colour scale shown at the bottom reminds the viewer that all images are made from, and can be broken down into a spectrum.
Matthys Gerber has several works in the National Collection.
The earliest work acquired, in 1988, is a large oil which, like the Holy War series, depends on the style of 'chocolate box' landscape reproduction prints. Gerber's recent paper cut-outs are symmetrical and recall medieval grotesques. He works at the extremes of representation, making hypnotic art from kitsch origins. All his works are part-abstract and part-figurative, and more redemptive than their references to popular taste and past styles might suggest. Gerber has said 'I am involved with the visual world which can point to the metaphysical'.
Rosemary Laing has one earlier work in the National Collection. It is an intense, manipulated image of lush roses made in 1990. Her more recent work is typical of the direction many photo-based artists have taken in the past decade — photography is used as a medium to create imagery rather than to document. Laing consistently uses high technology (working in close collaboration with technicians and fabricators) to create the original image and its final integral support material.
Her approach is relatively independent of the contemporary romantic attitude to nature; rather, Laing is exploring the implications of the fusion of culture and nature in the late twentieth century.

---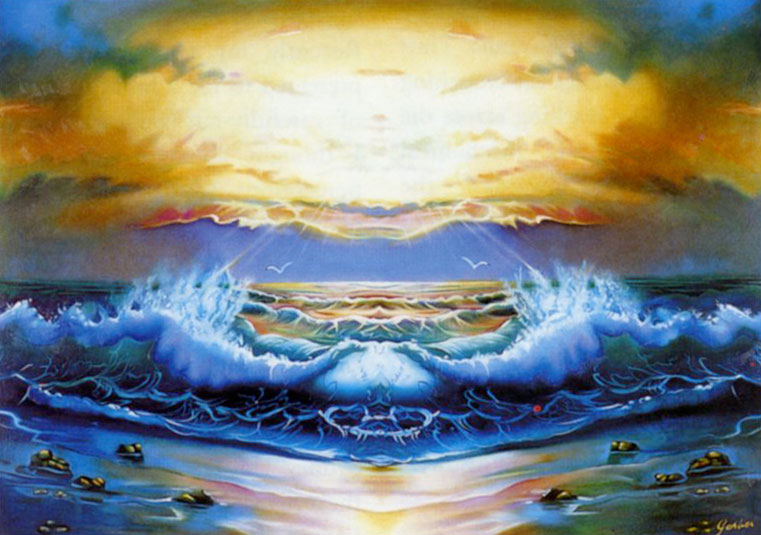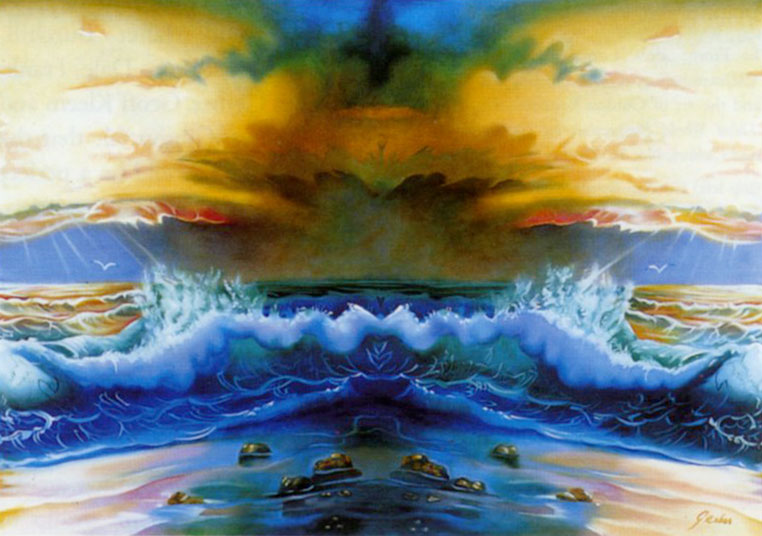 (top) Matthys Gerber born The Netherlands 1956 Denmark 1964-71, Australia from 1972 Holy War II 1994 oil on canvas 165.0 x 233.0 cm Purchased 1995
(bottom) Matthys Gerber Holy War III 1994 oil on canvas 165.0 x 233.0 cm Purchased 1995

---