The following images are based on photographs taken by George of his artworks. The files were forwarded to us by Albert Brown and we have cleaned up the files as best we could. The numbering is ours.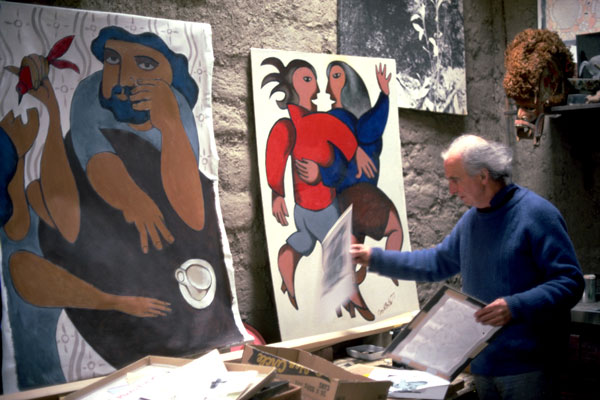 George Bell in his studio
The photo of George in his studio was taken by Tim Handfield:
The paintings depicted are 'The Siamese Race' (1977): 'The Herald & Sun Newspaper' sponsored an annual picnic where women enjoyed games & particularly this race.

'The Ornithologist' (1979) A portrait of Margot and Erik Petersen. Friends and both well known in Eltham. Margot cared for sick and injured birds. She also painted and published accurate bird images. Erik was Danish and a master woodworker, working for Monsalvat and Alistair Knox.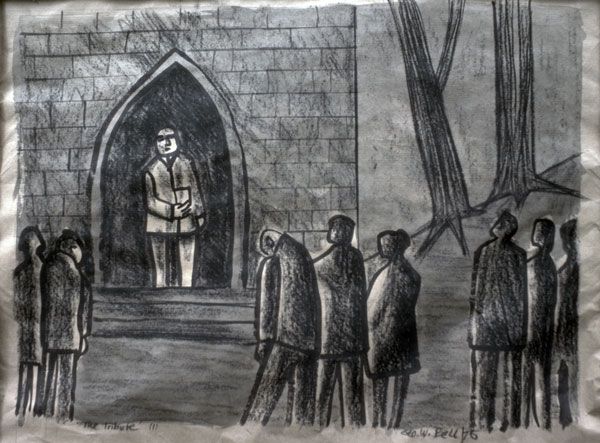 #01: Charcoal Drawing of funeral for Arthur Munday at Monsalvat (1976)
Arthur was a reknown mud brick builder in the Eltham district.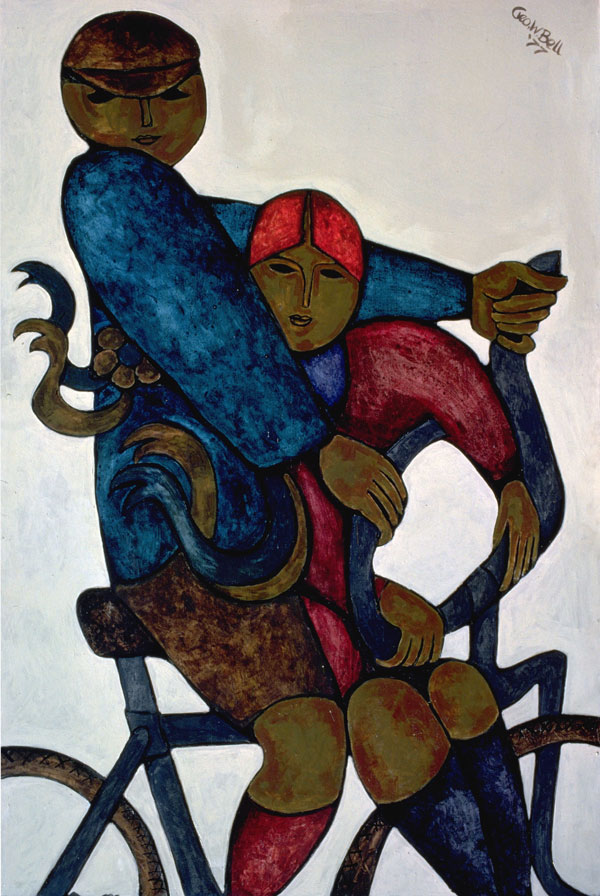 #02: Day of The Boat Race (1977)
Large rowing boat festival attracted big crowds.
#03: Alan Marshall and Aboriginal (1977)
Alan loved to join all activities but his crutches made walking on sandy soil impossible,
so he was given this very real assistance.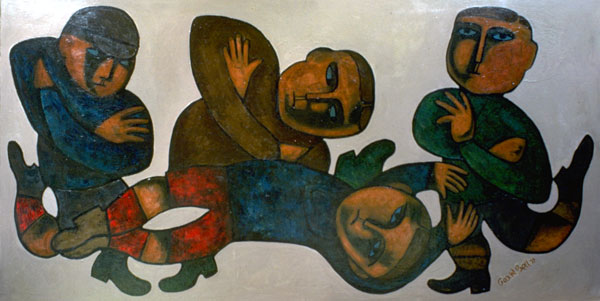 #04: Hoppo Bumpo (1977)
Games children play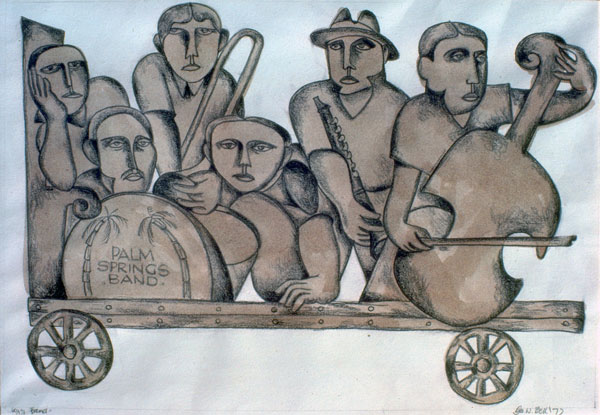 #05: The Jazz Band (1977)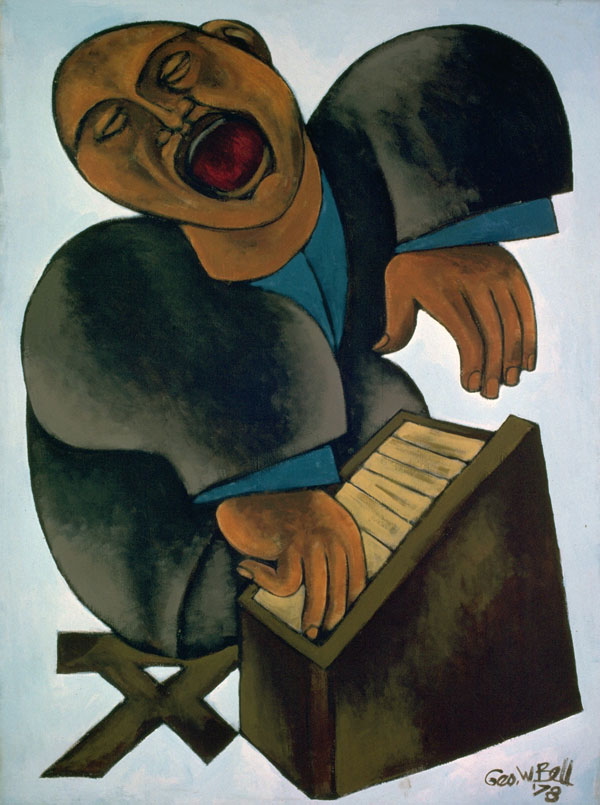 #06: Busker (1978)
Street musician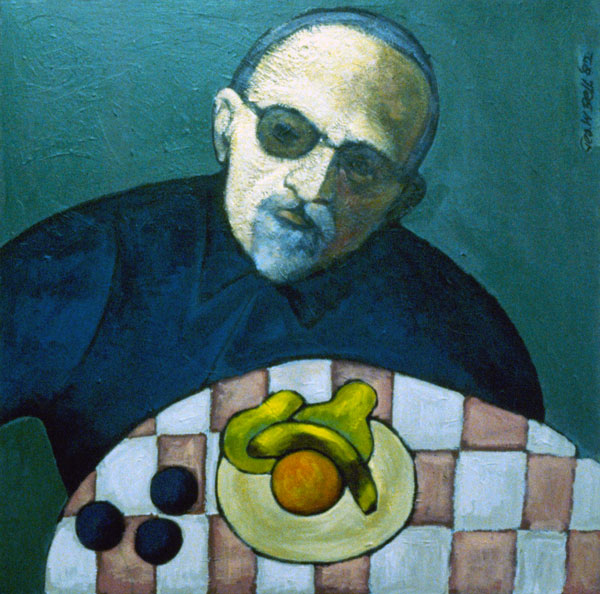 #07: Tom Henderson (1982)
Portrait of George's Scottish friend & painter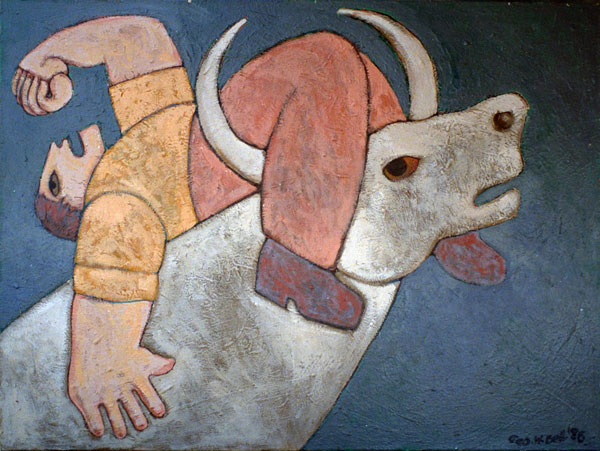 #08: Piangal Incident (1985)
A story reported in newspapers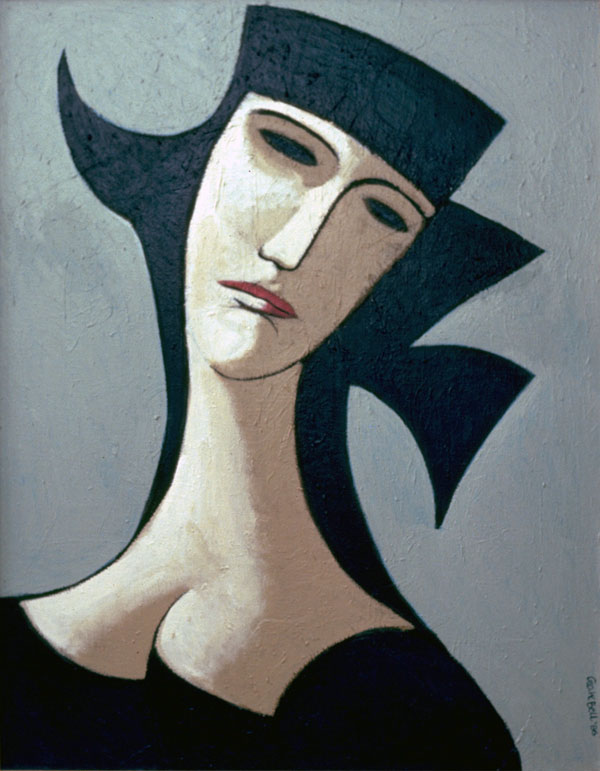 #09: Noble Woman (1987)
Medieval series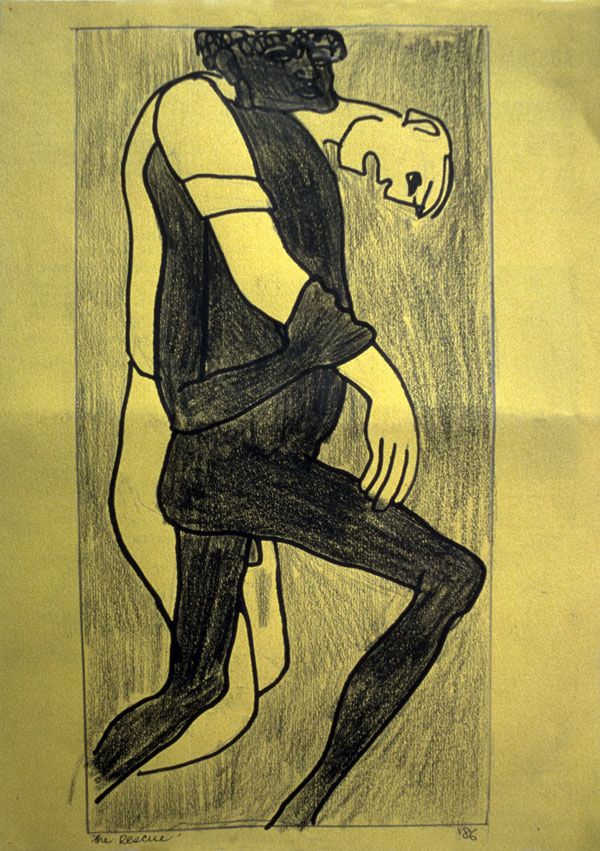 #10: The Rescue NG (1986)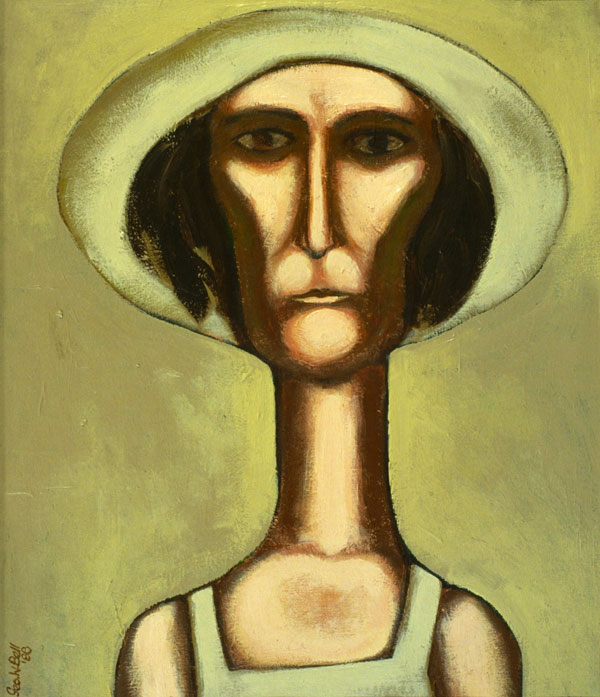 #11: Palembang (1988)
Female prisoners of war captured in Singapore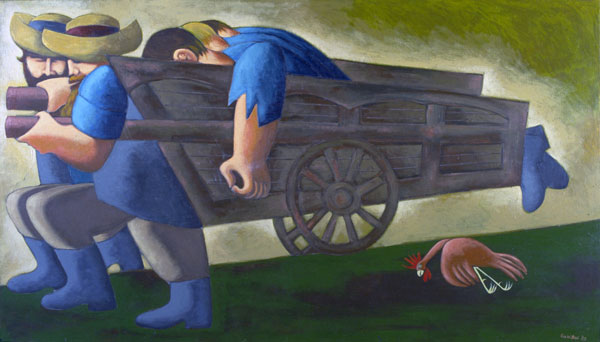 #12: Wheeling in the Dead (1989)
The Eureka Stockade series was started when after learning that George's grandfather worked in these gold fields.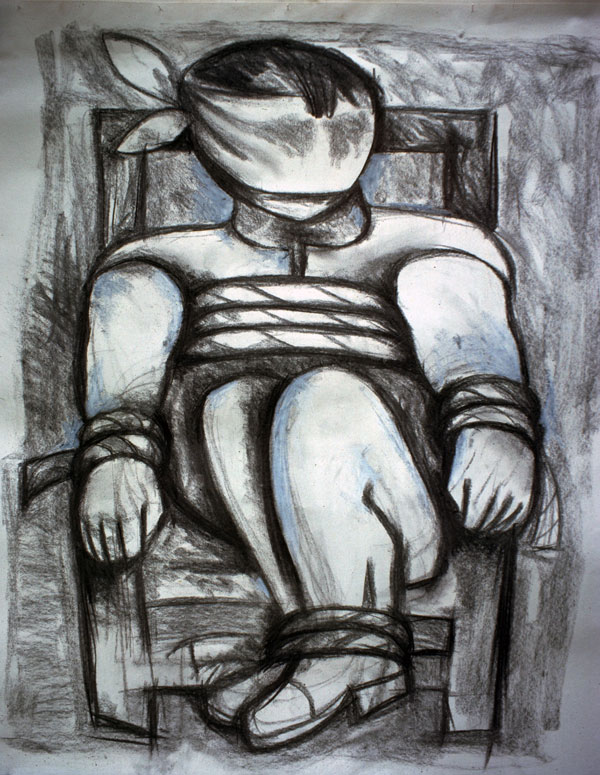 #13: Measure of Discipline (1977)
Charcoal drawing of Breaker Morant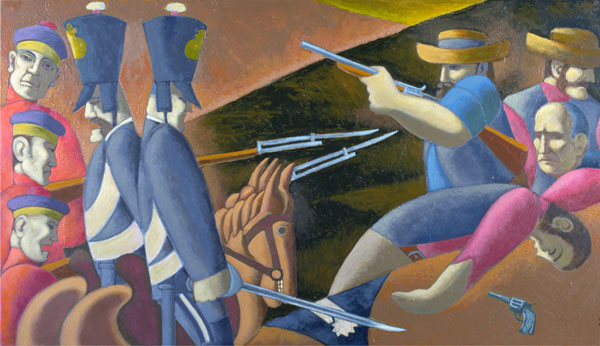 #14: Eureka Incident (1988)
The Eureka Stockade series depicting all the events.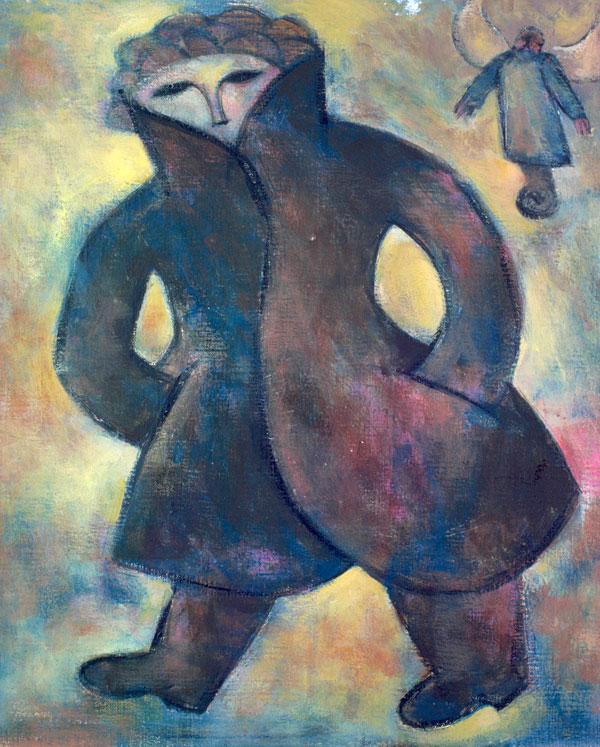 #15: European Winter ( 19..)
George accompanied RMIT students to Europe & New York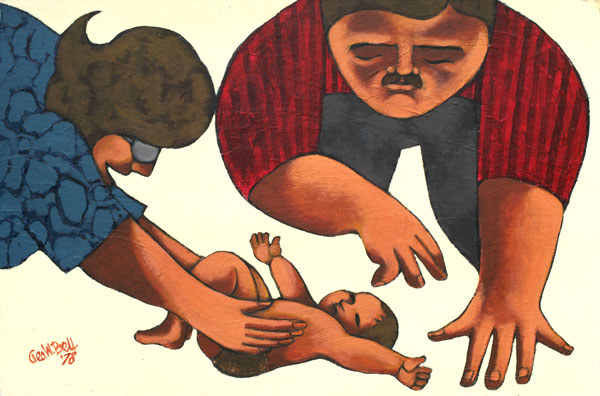 # 16: Grandparents (1978)
Ursula & Stephen Varga - neighbours in Eltham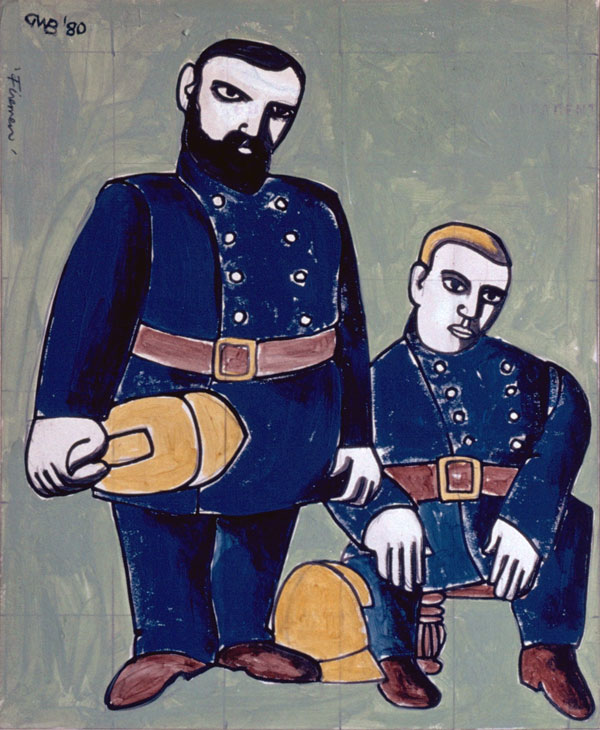 # CTH 01: Firemen (1980)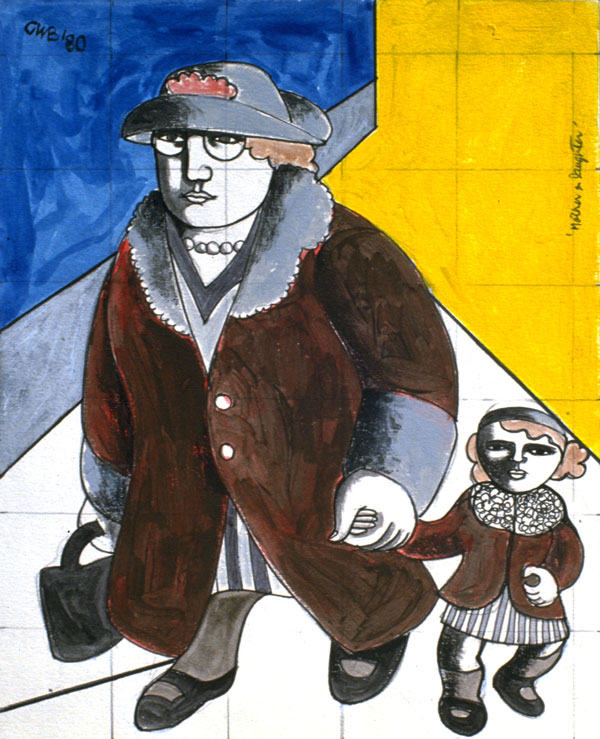 # CTH 02: Mother and Child (1980)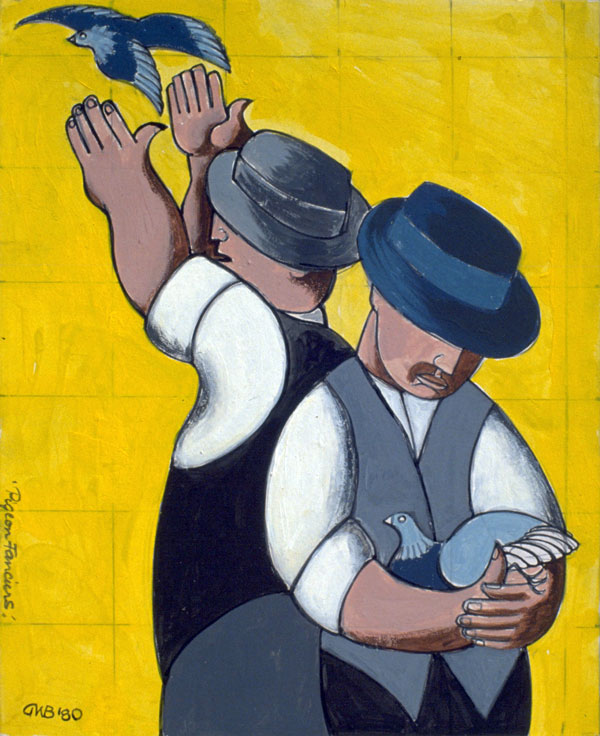 # CTH 03: Pigeon Fanciers (1980)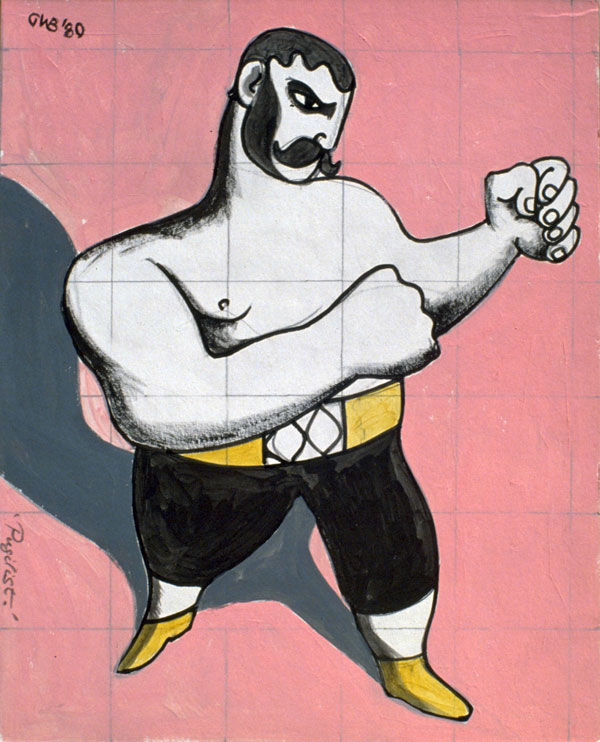 # CTH 04: Pugilist (1980)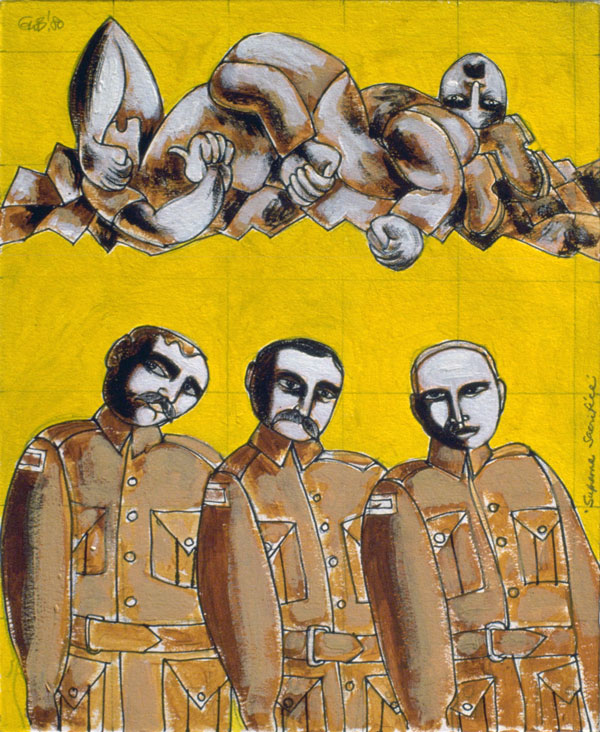 # CTH 05: Supreme Sacrifice (1980)
The most often used words on war memorials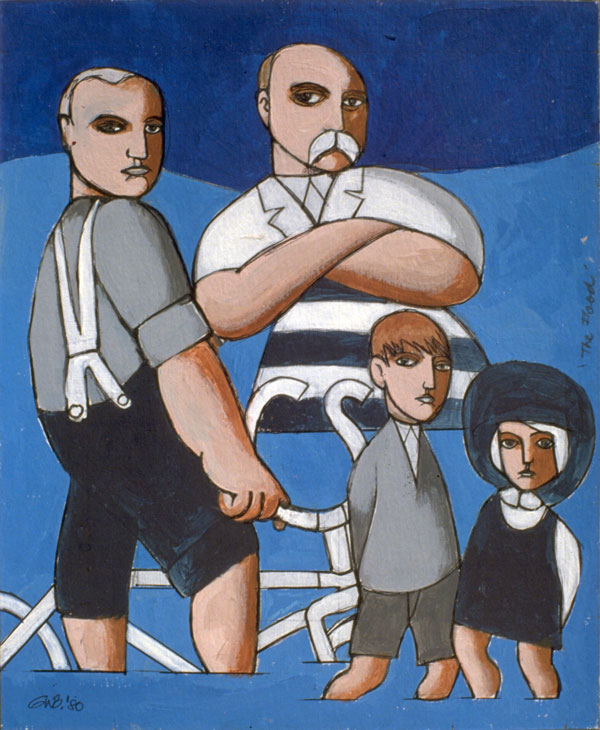 # CTH 06: The Flood (1980)
The Yarra flooded often and Collingwood was part of this.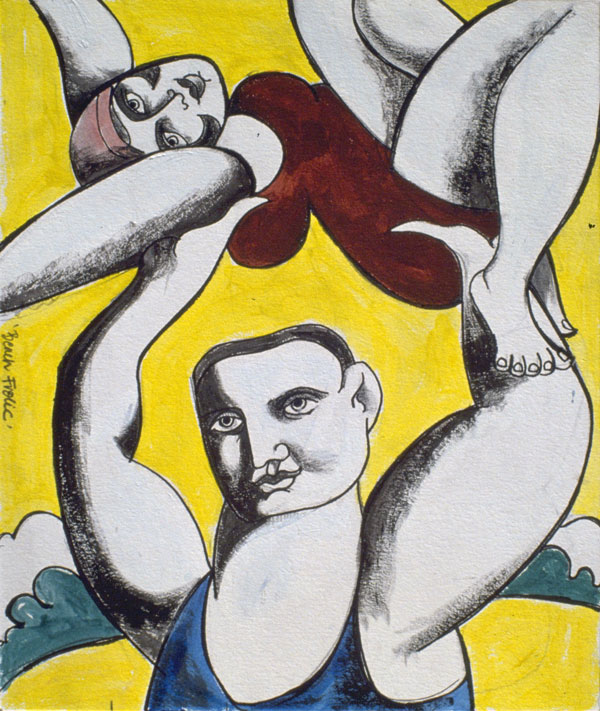 # CTH 07: Beach Frolic (1980) CTH
People act quite differently when playing in water.